About me
Non Morris,
garden designer and writer.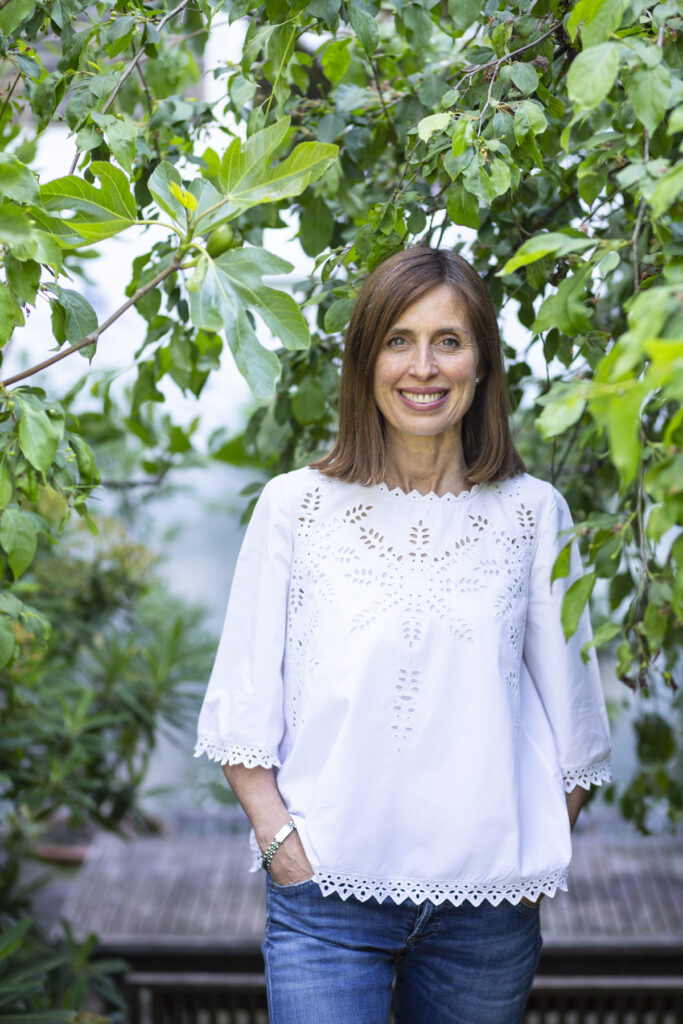 Portrait by Rachel Warne
Non Morris has practised as a landscape and planting designer for ten years. She has gained a reputation for delivering thoughtful and uplifting gardens with a particular expertise in creating atmosphere through subtle and imaginative plantsmanship. Her rich portfolio encompasses both private and public projects including the South London Gallery Fire Station in 2018 designed by 6a architects
Photograph: Johan Dehlin, and 6a Architects for SLG Fire Station
'It was a very natural and easy process to work with Non and her team – they are able to transform the most unlikely spaces into wonderful gardens. '
Stephanie Macdonald, 6a architects.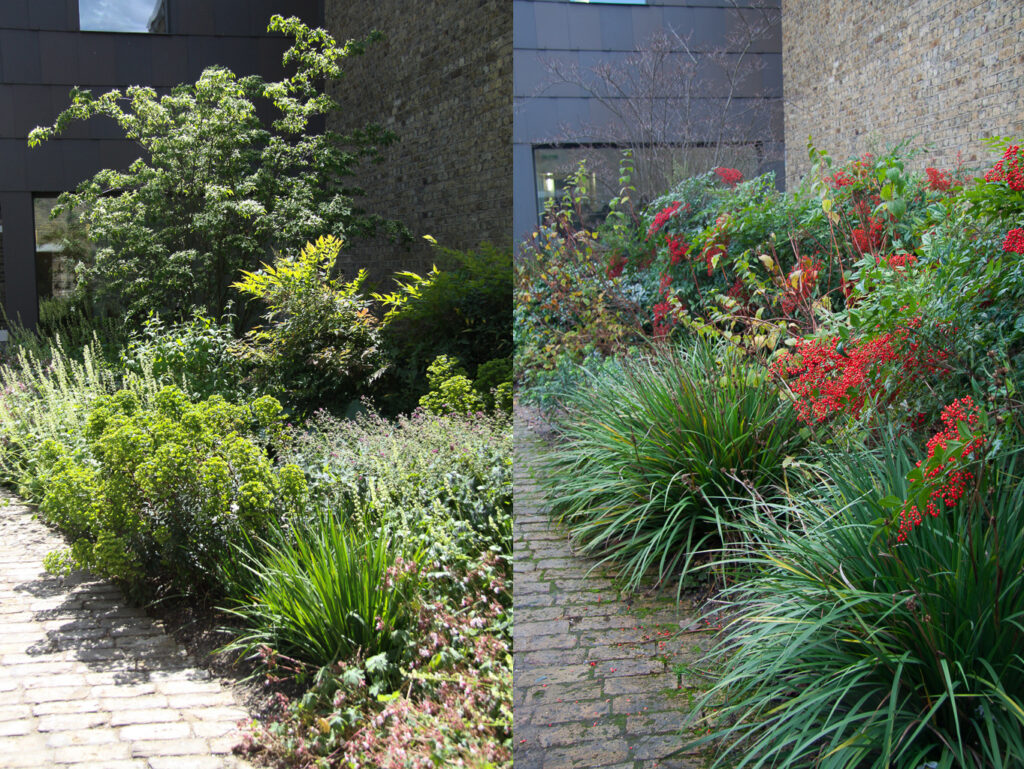 The Fox Garden, South London Gallery
Other public commissions include the acclaimed Fox Garden at the main South London Gallery also designed by 6a architects and gardens for the new North Kensington Library designed by Piercy&Company London and for St Mary the Boltons a unique, freely accessible public garden around at Grade II Listed Victorian church which has long been described as 'the country church in Kensington and Chelsea'.
Urn, West Door, St Mary The Boltons, photograph by Eva Nemeth
''The garden at St Mary the Boltons is beautiful, everything that's good about a private garden but so open armed'
Garden Museum Director, Christopher Woodward
Non has designed numerous private gardens in London, Suffolk, Oxfordshire and Sussex. Schemes range from city courtyard and mews gardens, family Gardens in London, Oxfordshire and Suffolk and extensive woodland and lakeside planting in Sussex. Current projects include a lush garden set around a new music studio in South London designed by Mary Duggan Architects Non's own London garden has been featured in House and Garden, The English Garden and The Telegraph.
Non writes about gardens for many publications including Country Life, House and Garden and Gardens Illustrated. She has written about key public spaces from Piet Oudolf's planting at Hauser&Wirth in Somerset to Dan Pearson's 'Garden in the Ruins' at Lowther Castle, Cumbria and private gardens ranging from a glorious croft garden which overlooks Little Loch Broom on the West coast of Scotland to the private gardens of Lord and Lady Egremont at Petworth, Sussex. This close analysis constantly expands her planting palette, her understanding of the relationship of garden to building and of the full range of elements that come together to achieve a successful landscape.
Non was a Trustee of Bernard Tickner's Suffolk garden, Fuller's Mill advising on its transition in 2013 from private plantsman's garden to its protected status as one of three gardens owned and cared for by the horticultural charity, Perennial.

Non read Modern Languages and History of Art at Cambridge University and worked as a film and television producer before retraining in horticulture and plantsmanship at the English Gardening School. She practised for a number of years in partnership with Helen Fraser, as Fraser&Morris Garden Design. Non lives in South London and has close family connections with Suffolk and West Wales.
photograph by Eva Nemeth.