St Mary The Boltons, South Kensington
Non Morris was asked to redesign the South Garden of St Mary Boltons. Long known as 'the country church in Kensington and Chelsea' – and more recently for the exhilarating Craigie Aitchison stained glass window installed in 2012 – the garden is a unique open space, open to everyone, every day. It is used by a broad cross section of the local community both as a quiet space and as an activity space and is regularly visited by children from the local Bousfield Primary school.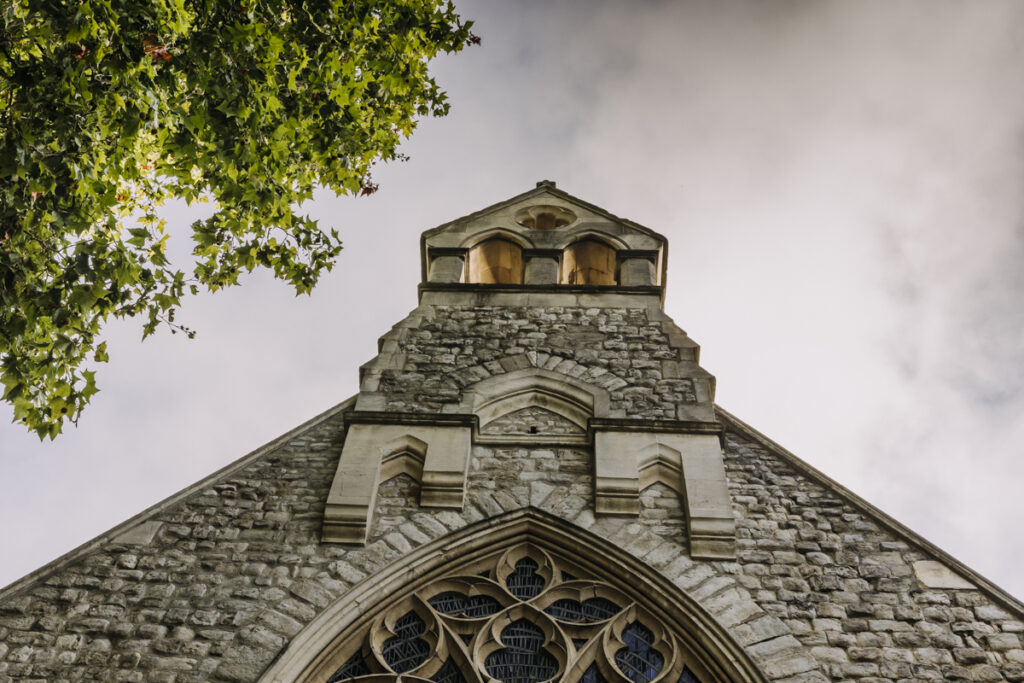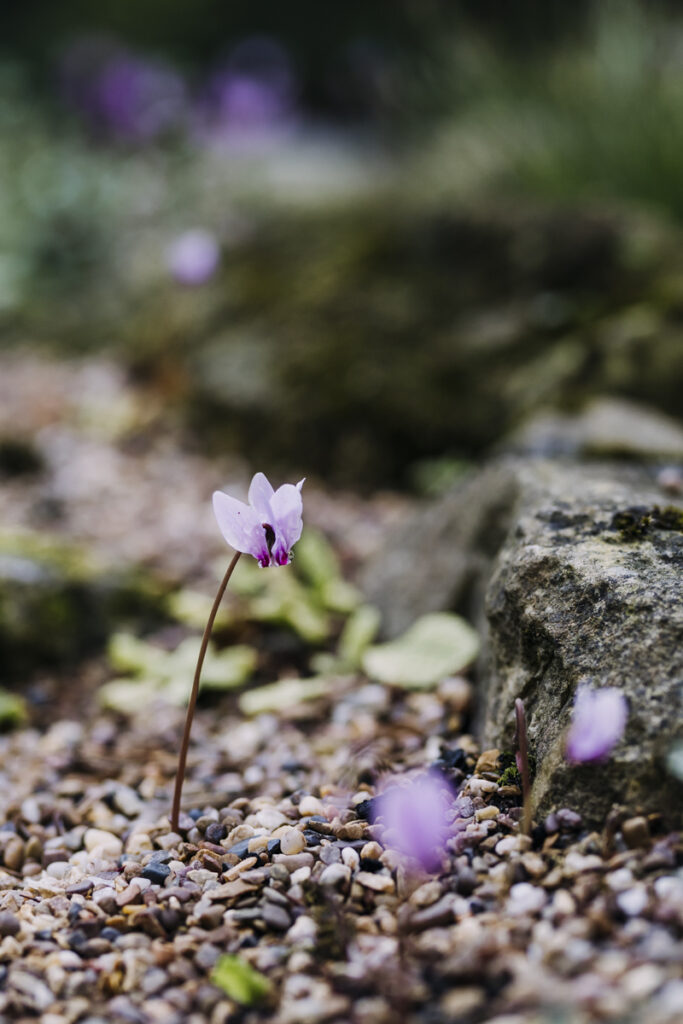 The brief was to create a comfortable and peaceful garden that would look good throughout the year and for the planting to include Biblical plants where possible, plants suitable for floral arrangements and plants which are pollinator friendly.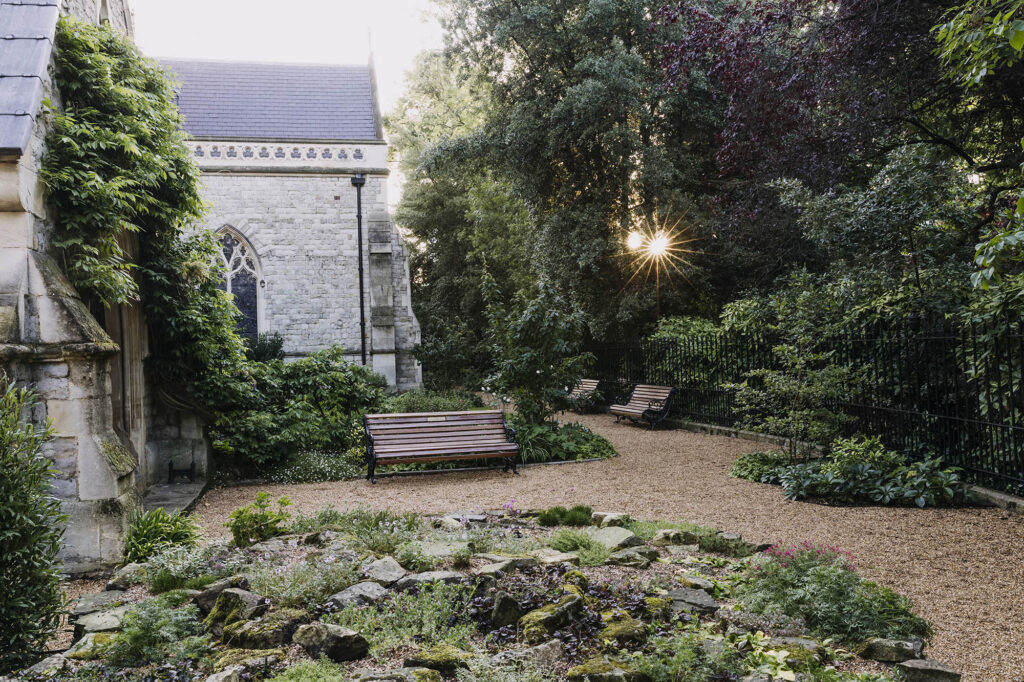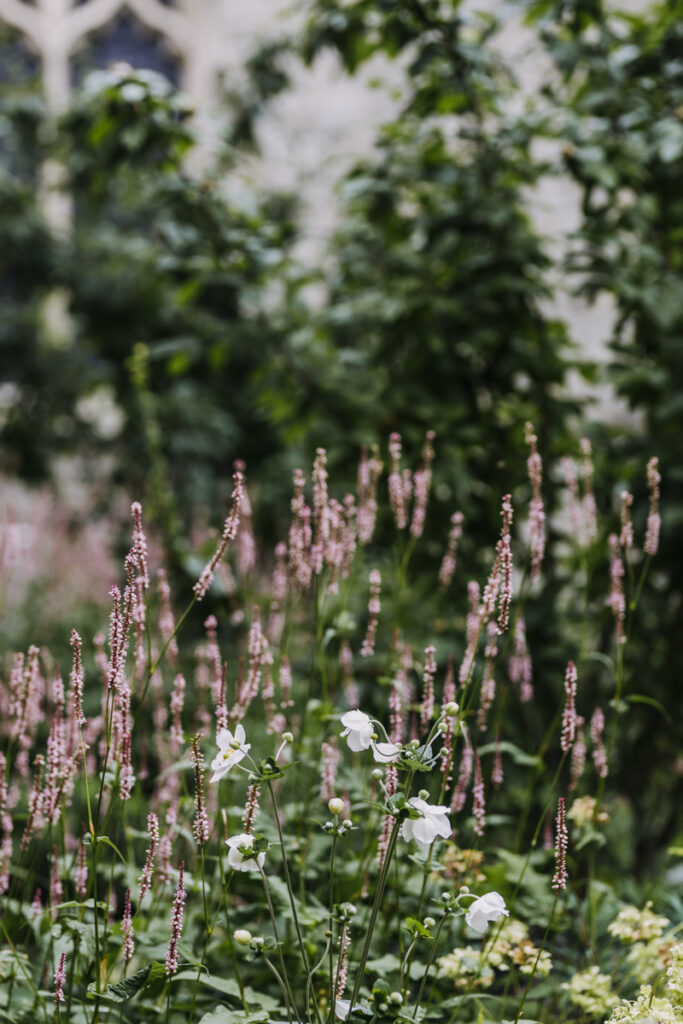 Restoring the overgrown 1970's rockery at the heart of the garden was one of the many pleasures of the project. The rockery is now a charming island of delicate jewel like flowers which spill happily over its edges. Rounded beds were created to echo the gentle shape of the rockery and these were lushly planted with evergreens and spring bulbs to provide gentle divisions between the specially commissioned camel back benches. Around the main lawn richly coloured borders were given a framework of four multi-stem medlar trees which have quickly given the garden a settled feel. Their spring blossom is exquisite, its autumn fruit intriguing and there will be fiery autumn colour later in the year.
Planting was completed in spring 2019. The garden was awarded best garden in the Nursing Homes, Hospitals and Places of Worship category in the 2019 Brighter Kensington and Chelsea competition.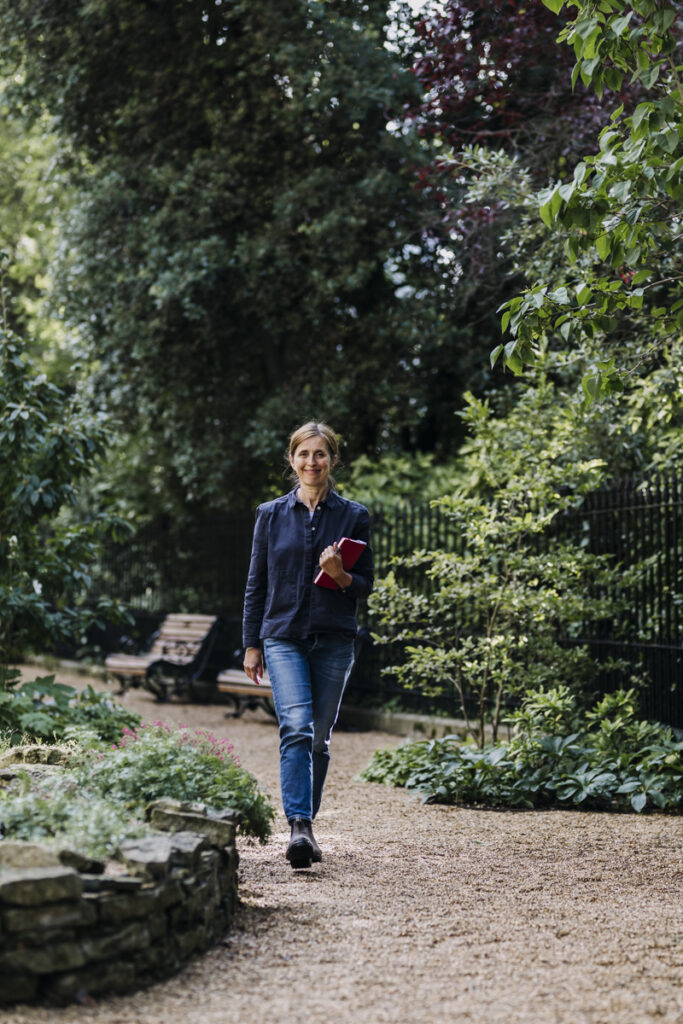 Restoring the rockery at St Mary the Boltons reignited Non's long standing enjoyment of alpine plants.
''The garden at St Mary the Boltons is beautiful, everything that's good about a private garden but so open armed'
Christopher Woodward
'Non has approached the commission with great thoughtfulness and attention to detail. It has been a real pleasure to work with her and her team. The revitalised rock garden is a delight and the garden itself is already looking established, welcoming and bountiful'
Edwina Sassoon, Art and Garden Project Consultant.
'Non has designed a beautiful and interesting garden for our church, which we are able to keep open each day for the public to enjoy. It was such a pleasure to work with her and her team from the first stages of the design phase through to the last bit of planting this spring.'
The Revd. Jenny Welsh, St Mary The Boltons
Photos by Eva Nemeth and Non Morris