Country Garden Sussex
A newly created, two and a half acre pond at the edge of woodland on a West Sussex estate. The brief was to make the pond look as if it had always been there.
We worked with existing and native plants wherever possible, selecting varieties that would thrive in the wide range of conditions. Native wood sedge and the large leaved Trachystemon orientalis were introduced to form robust ground cover. Trees such as Crategus prunifolia were planted for their fine autumn colour and pockets of dogwood, elder and guelder rose enrich the understory of existing mature trees.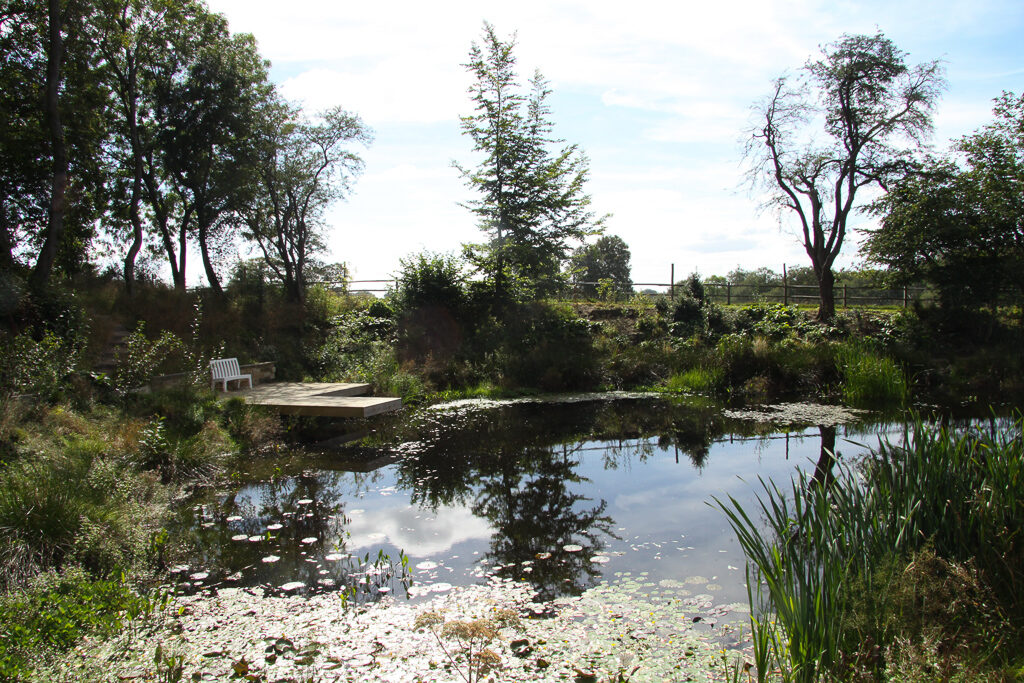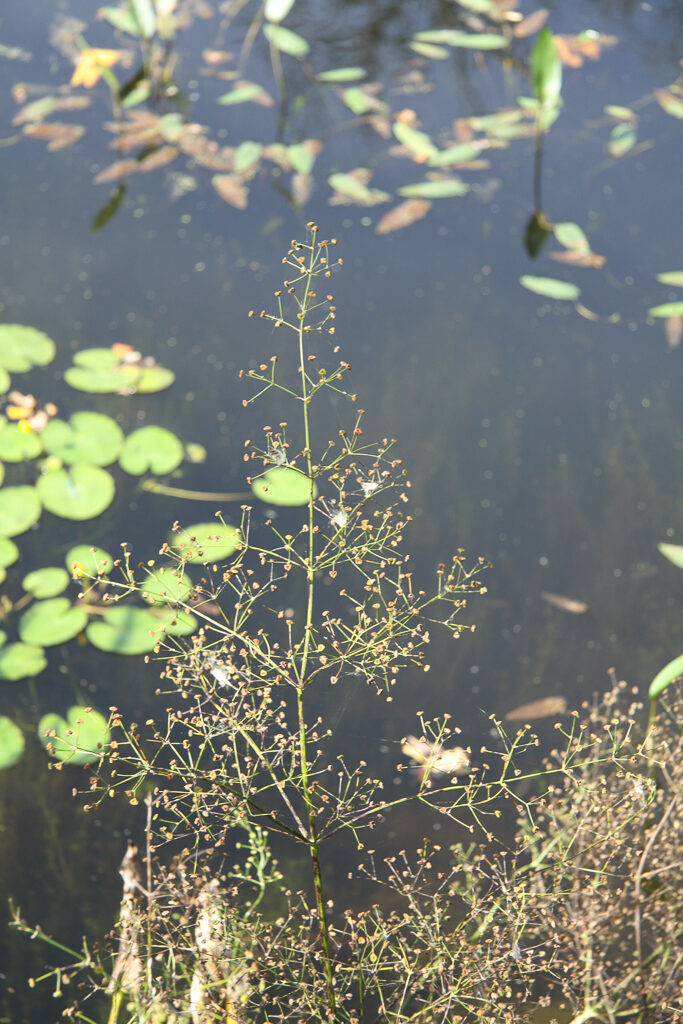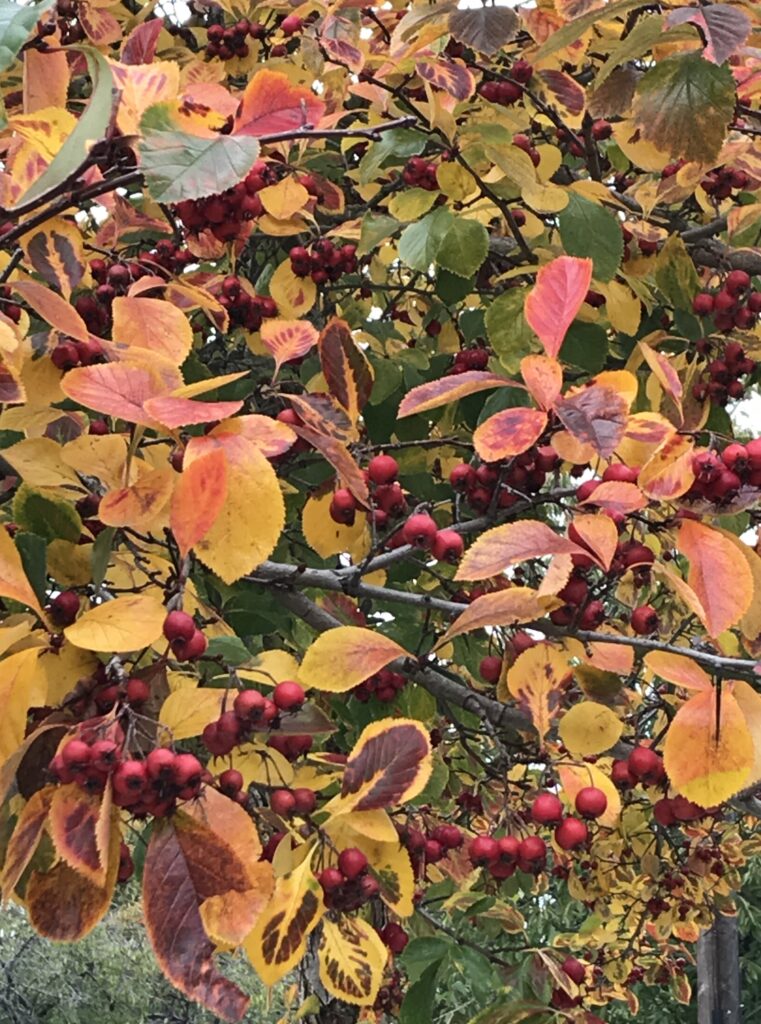 Careful repetition in the planting around the pond unifies the space – the native flag iris and pale pink flowering rush in the shallower water and behind these, meadow sweet, ragged robin and purple loose strife among stretches of native rush and the evergreen Juncus effusus. Gunnera manictata and the imposing Darmera peltata provide more architectural planting at the water's edge along with swathes of butterbur (Petasites japonica). An elegant wooden dock was built out over the water – which is simply planted with the native white water lily.
This garden was designed by Non Morris and Helen Fraser for Fraser&Morris