Courtyard Garden, Primrose Hill
The challenge was to re-energise a dark and neglected space surrounded by high, rendered brick walls at the rear of a terraced Victorian house. A new garden would be in constant view from the client's office. Our aim was to first maximise the potential of the space by introducing colour – we chose a rich terracotta for the back wall – and welsh slate as a surfacing material to balance the existing decking.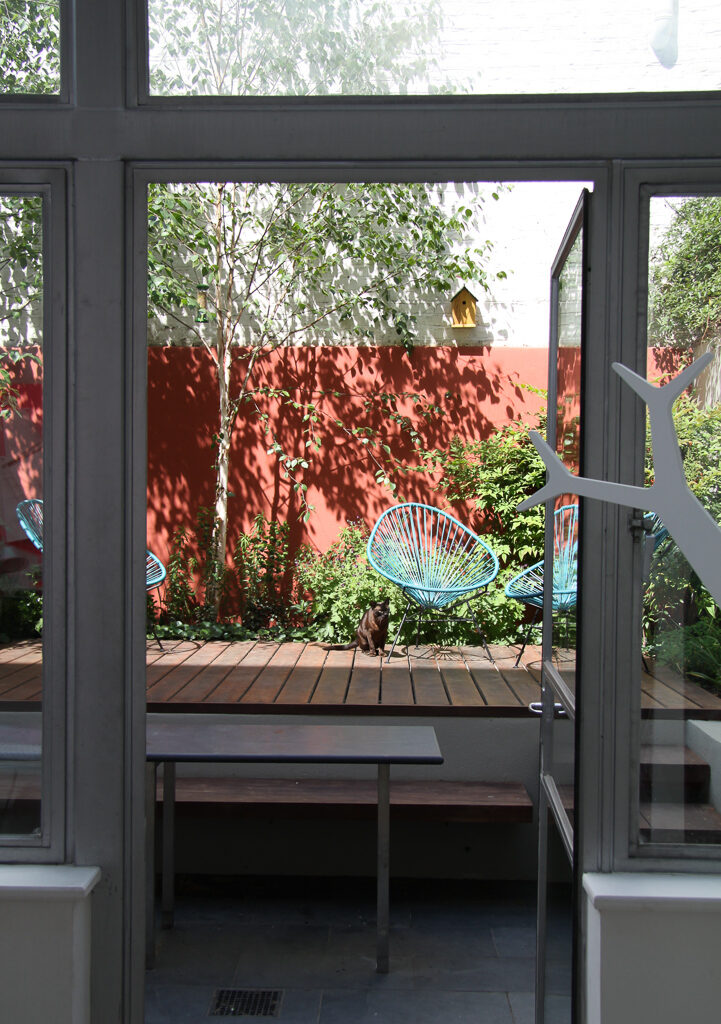 The planting scheme was kept simple: fresh and green throughout the year and yet with the capacity to surprise and delight with restrained dashes of rich colour and soft flower as the seasons progress.
This garden was designed by Non Morris and Helen Fraser for Fraser&Morris