Garden Writing
Non writes regularly on gardens for Country Life and for House and Garden, Gardens Illustrated, The English Garden and The Spectator. Visiting gardens all over the UK and spending time with the people who made or care them is a constant education. Gardens range from gloriously restored water meadows and topiary of Cecil Beaton's former home, Reddish House in Wiltshire to the picturesque Repton garden around the Duke of Bedford's former hunting lodge near Dartmoor, now Olga Polizzi's blissful Hotel Endsleigh to the uplifting 18th century walled garden at Norton Conyers in North Yorkshire – the inspiration for Mr Rochester's house in Jane Eyre.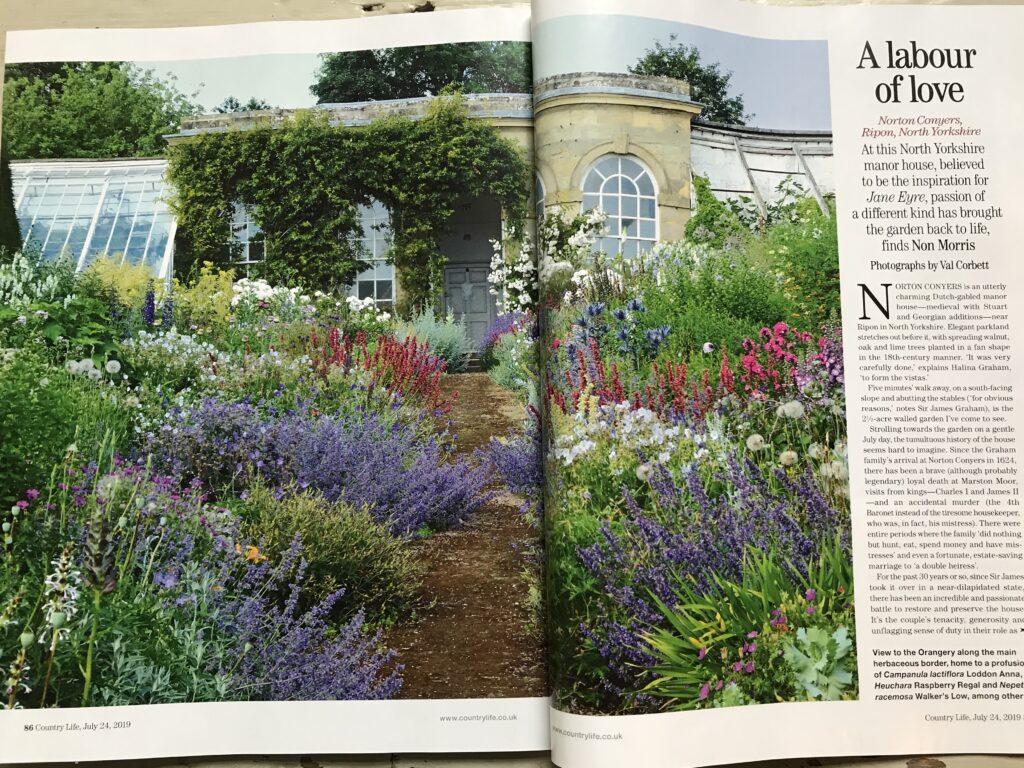 In her online column, The Art of The Garden, for Spectator Life she has discussed the mimosa tree, how to make a tapestry lawn and given advice on planting a Mediterranean terrace.
GARDEN MUSEUM JOURNAL, MOLLIE, PORTRAIT OF A GARDENER.
Non was commissioned by the Garden Museum to write and edit a memoir of the late 6th Marchioness of Salisbury.
'Mollie Salisbury had 16th-century handwriting, 18th century poise and 20th-century spirit' recalls garden designer and writer, Mary Keen. The journal is a collection of revealing and often very funny memories of people who knew this whirlwind of a woman – Prince Charles, family members, her Head Gardener for over 30 years and the Hatfield Librarian who helped her research 16th century gardens and also chauffeured her to her chateau in the South of France in later years. She was one of the great beauties of her day and also one of the earliest organic gardeners,. She created a magical garden and hugely influential garden at Cranborne Manor (which determined the career of the teenage Arne Maynard amongst others) and ambitious Tudor gardens around Hatfield House . She went on to design other important gardens in the UK – including Highgrove – and in the United States.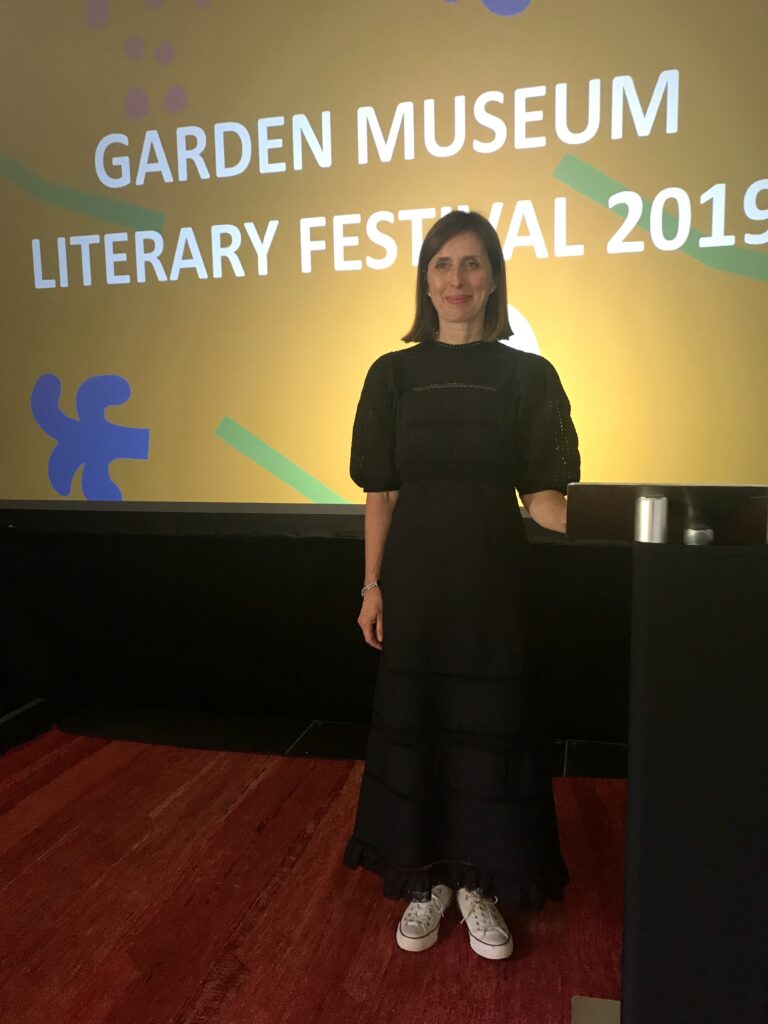 Non at the Garden Museum Literary Festival 2019, Houghton Hall, Norfolk.
Non gave a talk, Mollie Portrait of a Gardener, at the Garden Museum Literary Festival at Houghton Hall, Norfolk in June 2019.
' What wonderful things you have written, or coaxed to be said or written… All so individual, and immediate after all these years, but also so coherent as a portrait – It's brilliant,'
Christopher Woodward, Garden Museum Director
' full of charm and delightful insight. I like the format, conversational in tone and edited with a very light touch …The whole makes a wonderful portrait '
Caroline Egremont
THE DAHLIA PAPERS
Non's wide-ranging, personal blog www.thedahilapapers.com about gardens and plants and their connections with art and literature ran from 2013 – 2017 and remains a thoughtful, richly visual account of gardens observed throughout the seasons.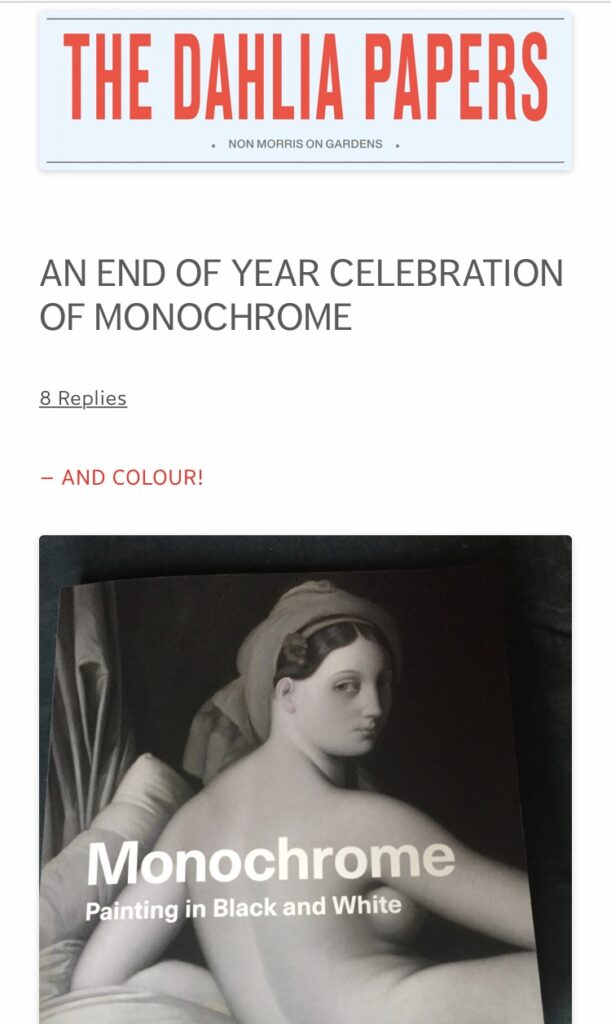 It was recommended by The Sunday Times, the Telegraph and House & Garden South Africa and recently received this cheery endorsement from a fellow blogger: Link
' Robert MacFarlane introduced me to Non, inadvertently …
Her photographs remind us that the landscape is not just about the words, it's also perhaps even more about…the landscape. It's one thing to put on a waxed canvas jacket and say the words "craggish" and "heath" a lot. Non Morris gets out into world – the real one – and takes pictures, and adds brief accompanying text. She finds her way, and we go with her. This is better, I think.'