The Fire Station, South London Gallery, Peckham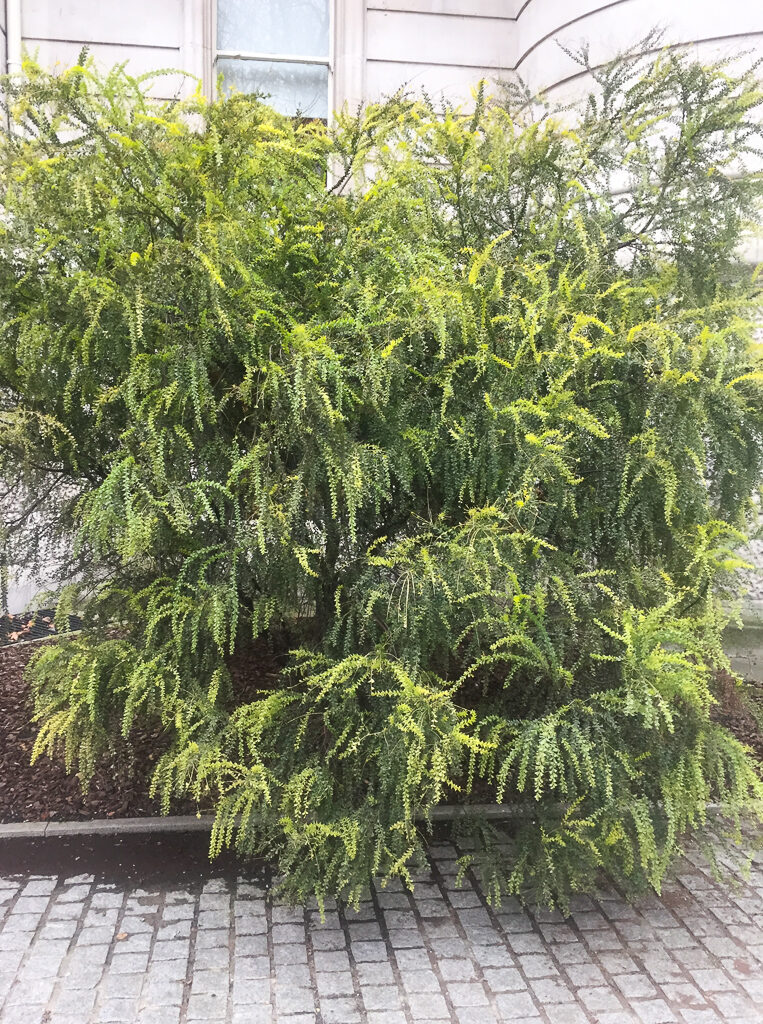 Non Morris was delighted to win a competitive bid to design the planting for the South London Gallery Fire Station , an elegant annexe to the main SLG Gallery designed by 6a architects from the oldest surviving purpose-built fire station in London. The SLG Fire Station was opened in September 2018 and won RIBA London and National Awards, 2019.
The challenge was to design a garden in the narrow slip of land at the back of the spacious new entrance hall that would intrigue visitors from the moment they stepped into the gallery.
At the centre of the scheme is the mimosa, Acacia pravissima, a wonderful evergreen tree which develops a slightly wild-limbed, semi-weeping shape made up of slender stems lined with curious triangular leaves. In early spring the tree becomes a haze of tiny yellow flowers. The supporting planting is simple and elegant in a restrained palette green, white and yellow.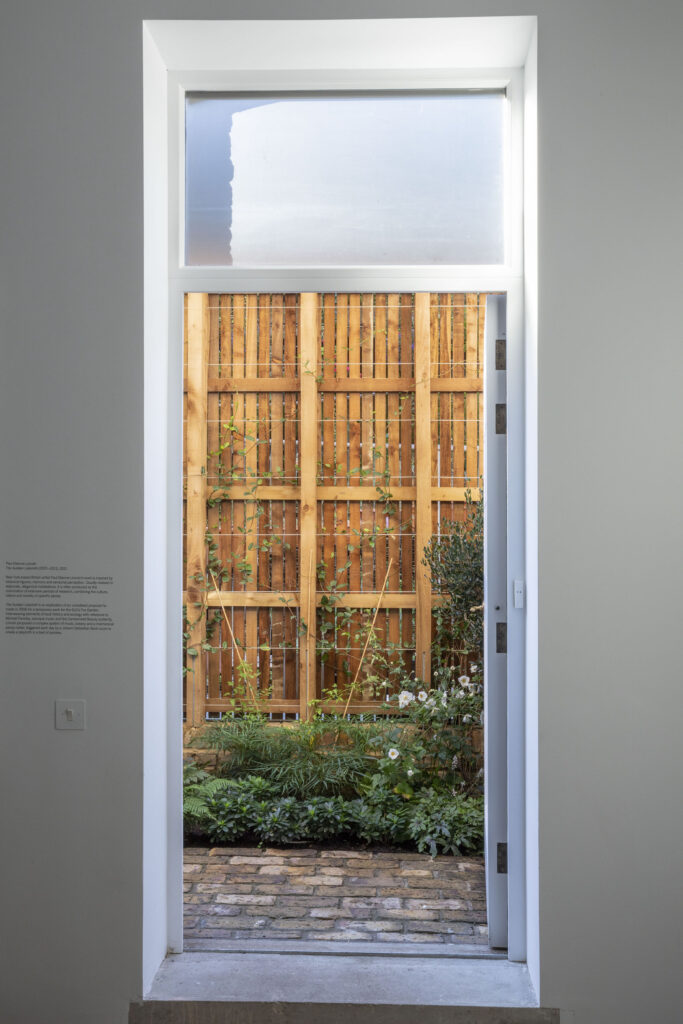 It was a very natural and easy process to work with Non and her team and they are able to transform the most unlikely spaces into wonderful gardens.
They were quick to get a feel for the Fire Station and responded with a lightness of touch that belies the impact of their interventions. The mature acacia is framed by the newly sunlit entrance hall and whether in blossom or cascading foliage, it makes the room feel like it's part of the garden, especially with the range of planting at low level and climbers behind it.
And the second floor chefs terrace forms an intimate climbing, flowering, kitchen garden enlivening the public stair which rises up past it internally and contributing to the informal domestic feel of the new community kitchen to which it adjoins.
Photo 1 by Johan Dehlin and 6a Architects for SLG Fire Station, photos 3,4 & 6 by Marianne Majerus
Stephanie Macdonald, 6a architects