The Print House Garden, Oxfordshire
The challenge here was to create a private and welcoming courtyard garden on a sloping site that had previously been a neglected school playground.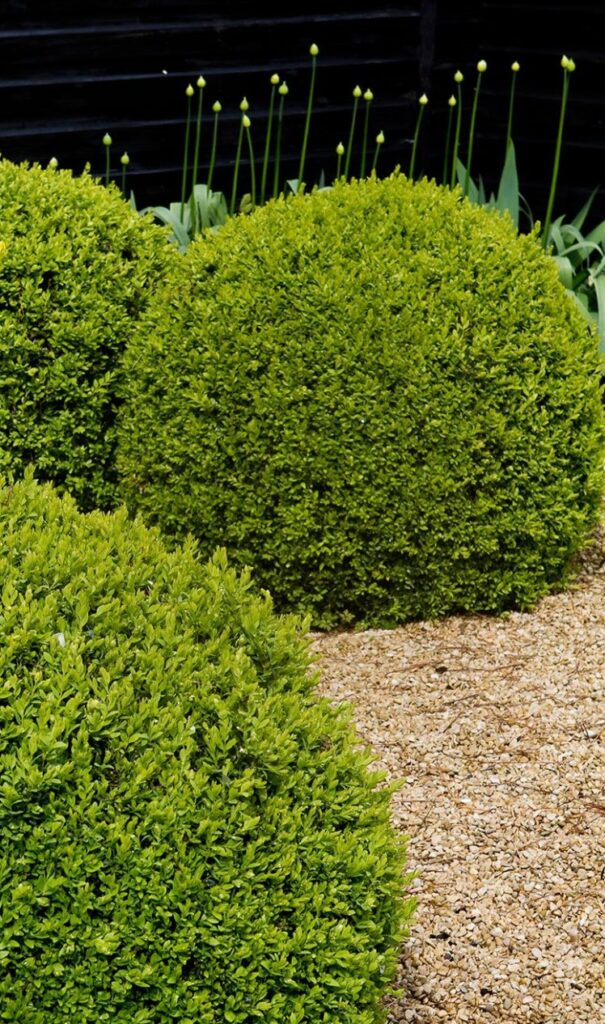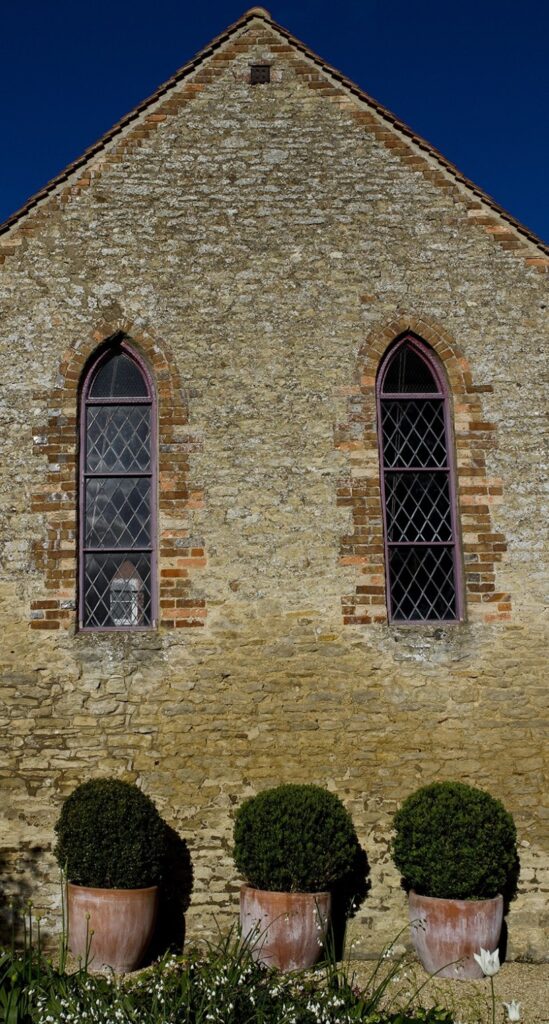 Overlooked on all sides by an eclectic mix of buildings, we unified the space by creating two curving beds to form an incomplete circle in the centre of the courtyard and planted multistemmed Cornus kousa and a pair of crab apple trees – especially chosen for their persistent fruit – to add an upright dynamic and provide shade and privacy.
The trees are underplanted with a long lasting combination of mound-forming shrubs, perennials and bulbs. Clipped box – planted both in containers and in gravel – and billowing Euphorbia characias link the outlying space and illuminate both the black painted timber and Cotswold stone.
'The Print House Garden is perfect for an early-morning cup of tea sitting at a table tucked between the two semi-circular beds …the planting flows in brilliantly choreographed waves throughout the year.'
Charlie Lee Potter
This garden was designed by Non Morris and Helen Fraser for Fraser&Morris
Photographs 1,2,3 by Charlie Lee Potter