Town Garden Camberwell
Non's own garden is the typical long, narrow garden of a terraced Victorian house. It has been gently developed over a number of years and looks good throughout the year, whether you are looking out of the French Windows onto the lower terrace or seeing the garden as a whole from the top floor of the house. Strong structural elements and carefully thought through planting make for a relaxed and comfortable outdoor space.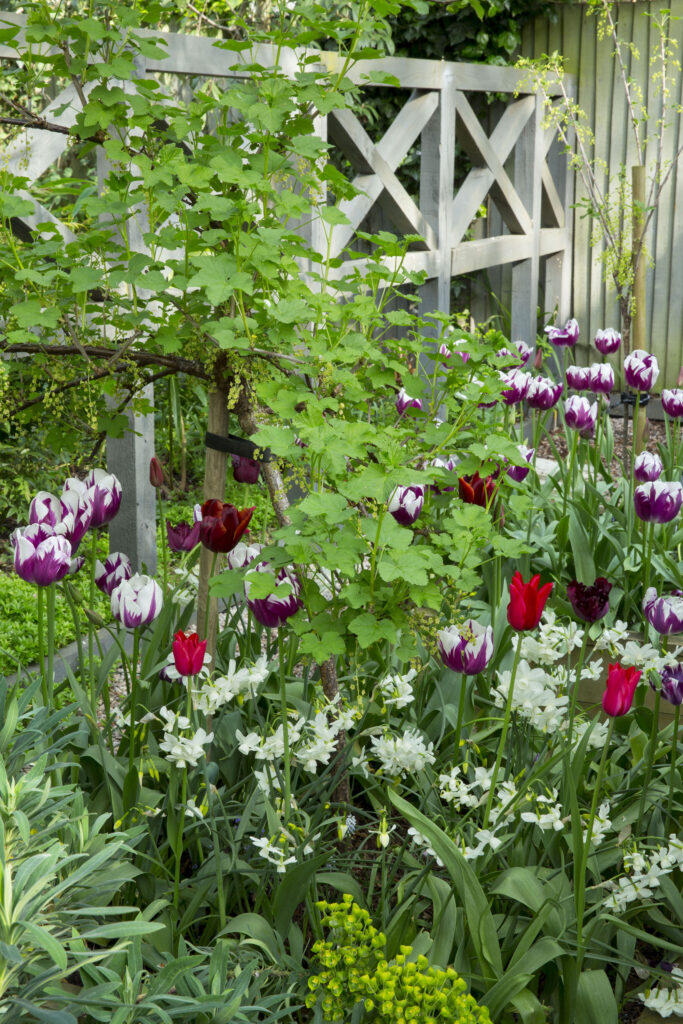 Non's garden is valuable as a place to experiment – where she can try out different planting combinations and get to know new varieties of perennials, climbers and bulbs. It has been featured in House and Garden, The English Garden and The Telegraph.
"A magical retreat from city life … unlike so many over-furnished city gardens, everything here is subtle – from the wooden arches spanning mellow brick paths to the criss-cross trellis screening a secret garden where raised beds of red and white currants are underplanted with tulips"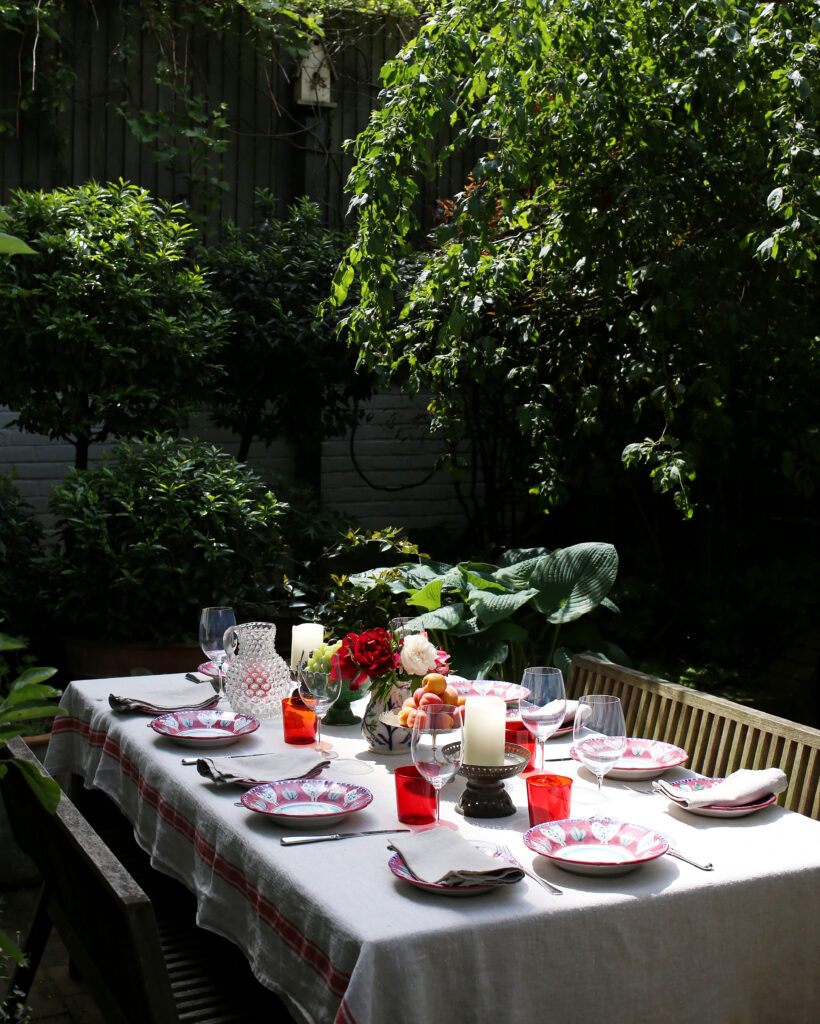 Photographs 1 & 2 by Marianne Majerus, Photograph 6 by Clara Molden